Let Suitably look after your big day
Custom wedding suits, shirts and accessories designed to fit you and your wedding party perfectly. Our wedding experts guide you through the process. We manage your groomsmen, taking away the hassle. Book your complimentary wedding consultation and fitting.


Leave some details and
We'll get in touch ASAP.
Phone us: (03) 8593 7807 | Email us: [email protected]
Suitably offers free in-person wedding suit consultations at our Collingwood offices and service all of Australia with our network of over 120+ tailors. Leave some details and we'll get in touch within 24 hours.
Check out some Suitably weddings.
Real people looking their best with Suitably
Some of our Wedding classics
Our most popular wedding styles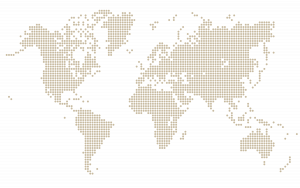 Tailored suits for you and the entire party Delivered to your door. Worldwide.
Utilise our network of 120+ measuring agents in Australia and New Zealand or, your party can measure themselves at home using our app in as little as 2 minutes. We also ship worldwide at no extra charge. Our agents will work with your crew and makes the process is as simple as possible.
Our Proven process
After hundreds of custom weddings we know how to get it done
Get in Touch
We recommend contacting us about 3-6 months prior to the big day. We'll get a wedding expert to get in touch with you. We'll find out more about your requirements and help get you and your groomsmen organised. If you're running short on time, get in touch as soon as you can and we'll do what we can to help.
Get your crew measured
Once we've figured out the finer details, your consultant will liaise directly with your groomsmen (no matter where they are in the world) and make sure that everyone is on the same page for the big day.
This is where the magic happens
We'll get to work making your suits. This typically takes 3-4 weeks which is why we recommend you get in touch as soon as possible. Once we're ready, we'll send the suits directly to the party members and make sure that everyone's good to go.
This is your day. Enjoy it.
The big day is upon us and the last thing that you need to worry about is looking good. Aren't you glad you chose Suitably!