We were fortunate enough to meet Matthew and his wonderful partner and groomsmen right at the end of Melbourne's first major lockdown that was brought on by the global pandemic. Upon initial consultation, Matthew and Sam brought in some ideas about what they were trying to achieve for their big day. They wanted something that was very clearly special and important but also wanted to capture a sense of whimsy and a cohesiveness with their environment.
We accounted for every detail of their big day and started to dig deep into our extensive range of fabrics. We landed on a gorgeous jewel blue custom wool/linen blend for the groom which was backed up by a light grey in the same fabric book. This complimented Matthew's style and his predetermined accessories which we worked with in order to get the desired image and messaging.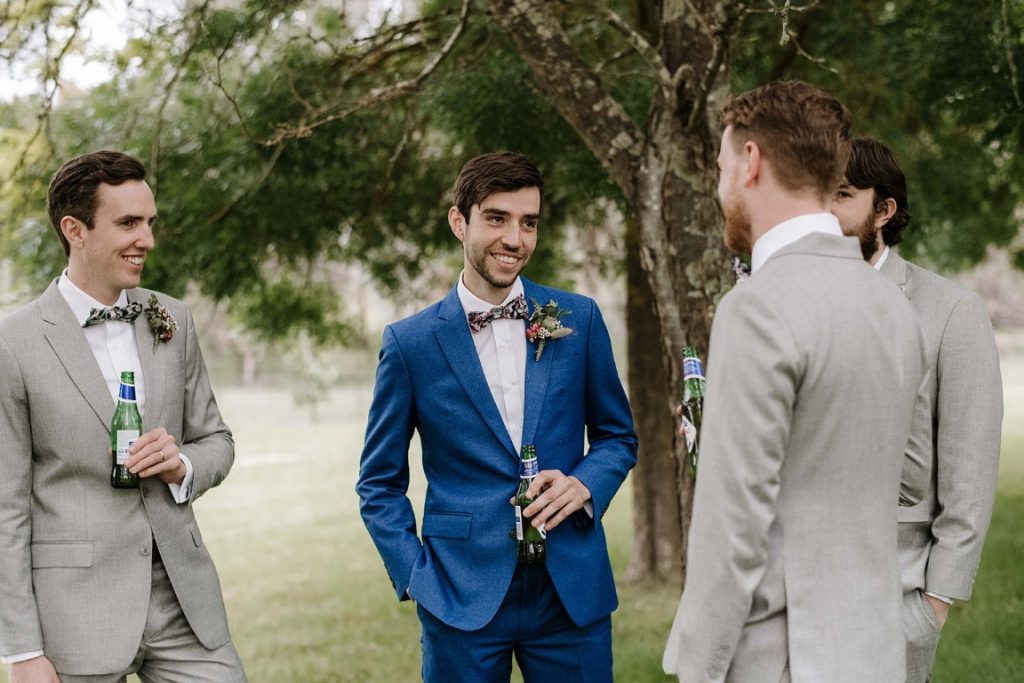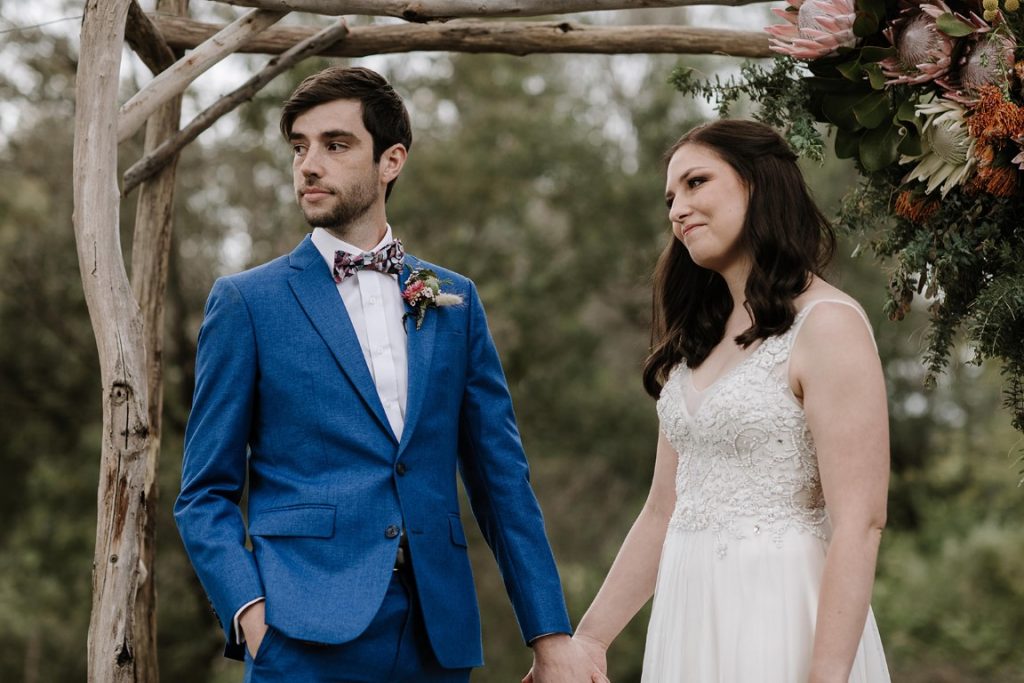 Sadly, over the following weeks, Melbourne was thrown into another lockdown, making measurements for custom suits and finalisation a difficult task. Well, difficult for some – we were all over it!
With our cutting edge measuring app and groomsmen management, a lot of the work was able to be done in the middle of a lockdown, with measurements being organised and outfits being created during the shutdown period. All contactless and remote. Plans were made to get everyone in after the lockdown period to adjust and reassess.
When the lockdowns lapsed, we organised to get everything in to try on their garments and make final adjustments. For the most part, everything fit brilliantly, with only minor, preferential adjustments required in order to really make the guys shine.
The results speak for themselves.
Matthew and his party look wonderful against the beautiful wilderness backdrop with the sense of wonder and whimsey captured perfectly through colour and styling. Despite the difficulties caused by the global pandemic, we were able to deliver something that captured the brief and the overall theme and style of this special event.
We're so pleased to have been able to be a part of this special day and we couldn't be happier with the end result. Thank you so much for letting us be a part of your big day and I can't picture a more perfect ensemble for the day.
Alexander Pillai
Founder and Lead Suitably Wedding Expert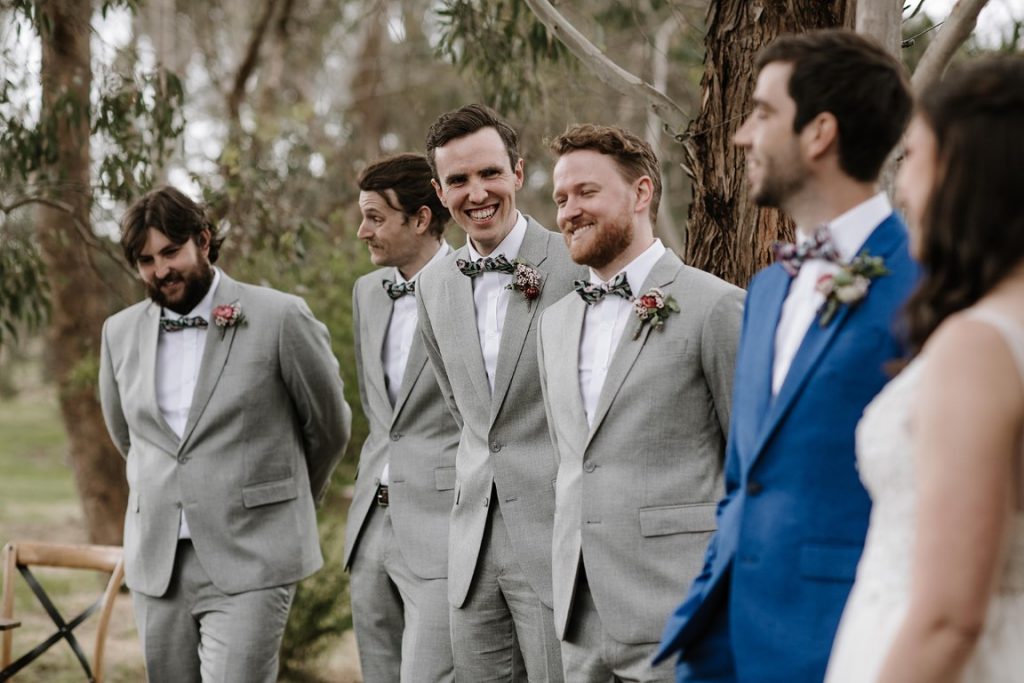 READY TO GO? GET IN TOUCH TODAY.
Fill in the form with some basic details and a consultant will be with you within 24-48 hours.
We recommend that you get in touch 2-6 months before the wedding but if you need something in a rush, get in touch as soon as possible and we will do what we can to help.
We're here to help