Russo Estate Concept
An Exercise in Exorbitance
In the following photo:
Alexander wears a stunning, premium lambswool tweed in a blue and brown checked two-piece with a double-breasted royal blue feature vest that compliments the blue in the unique suit style. Working harmoniously with the background but also giving a sense of royalty with the blue undertones carried throughout.
Declan wears our classic Burgundy, carried by an Iron grey, high gorged, double-breasted feature vest. The burnished tones again, call to opulence and depth with the vest providing grounding and contrast to the outfit. This piece worked beautifully in the Victorian winter setting, providing its own warmth not only to Declan but to the images captured.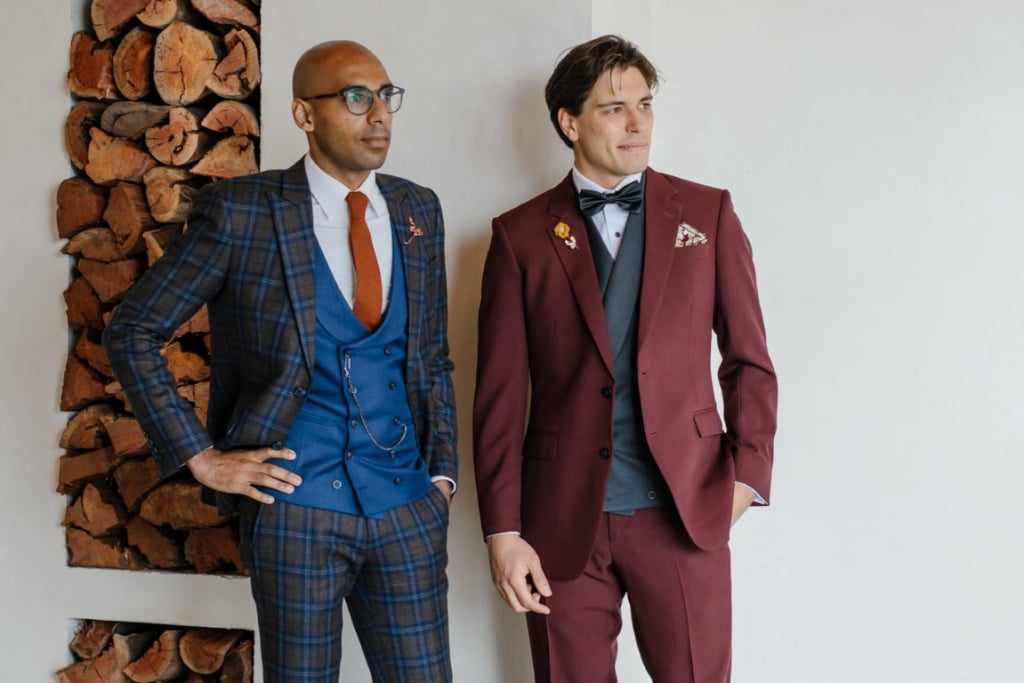 In the following photo:
Alexander wears a jaw-dropping custom embossed tuxedo, with a gold thread running through it. This piece shone in the most stunning way as the winter light caught the thousands of individually set points.
Not to be outdone, Declan brings it in spades with one of our best sellers, the Bone. The modest styling of the front is offset with the high cut pant and loafers that provides a look that broke through the wintery season and brought about tones of the Australian summer to any scene it graced.
Check out the other photos! We're really proud and grateful to have been a part of this shoot!
READY TO GO? GET IN TOUCH TODAY.
Fill in the form with some basic details and a consultant will be with you within 24-48 hours.
We recommend that you get in touch 2-6 months before the wedding but if you need something in a rush, get in touch as soon as possible and we will do what we can to help.
We're here to help