Anton and Mel
The doctor will see you now.
(It's us. We're the suit doctors)
We met Anton and Mel in our Collingwood home after making a meeting with us online. This lovely couple of medical professionals had a vision of their big day and how they wanted to look but came to us for a little bit more help steering the direction of their stylistic choices. We wanted something timeless, yet modern that could be repurposed after the event. We discussed not only colours and accents, but the suit configurations that would best capture the spirit of the special day over our large range of fabrics swatches.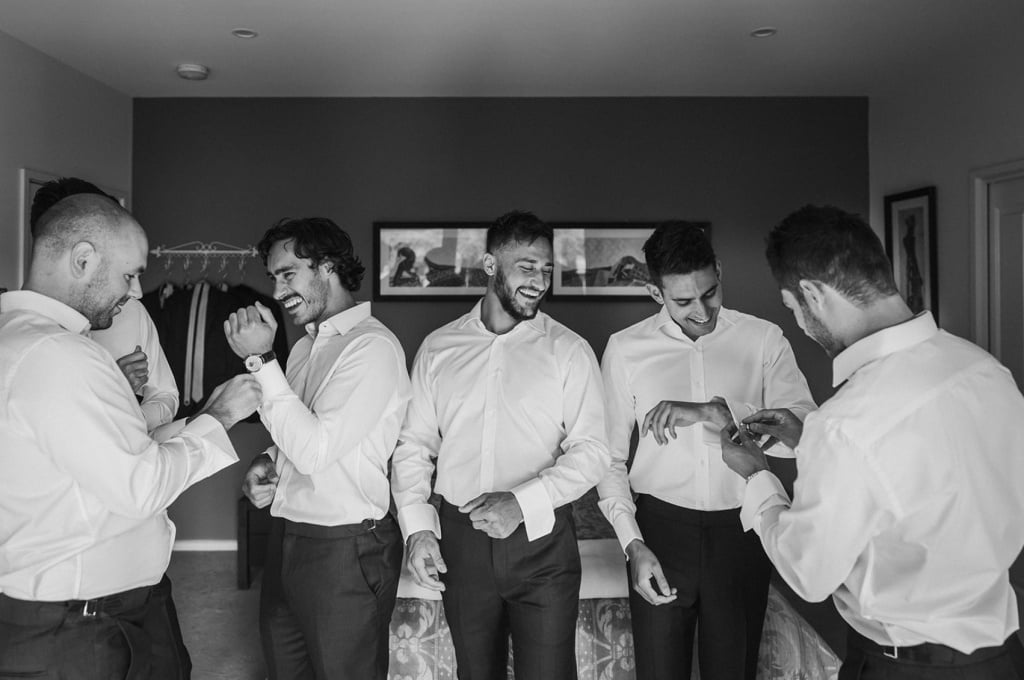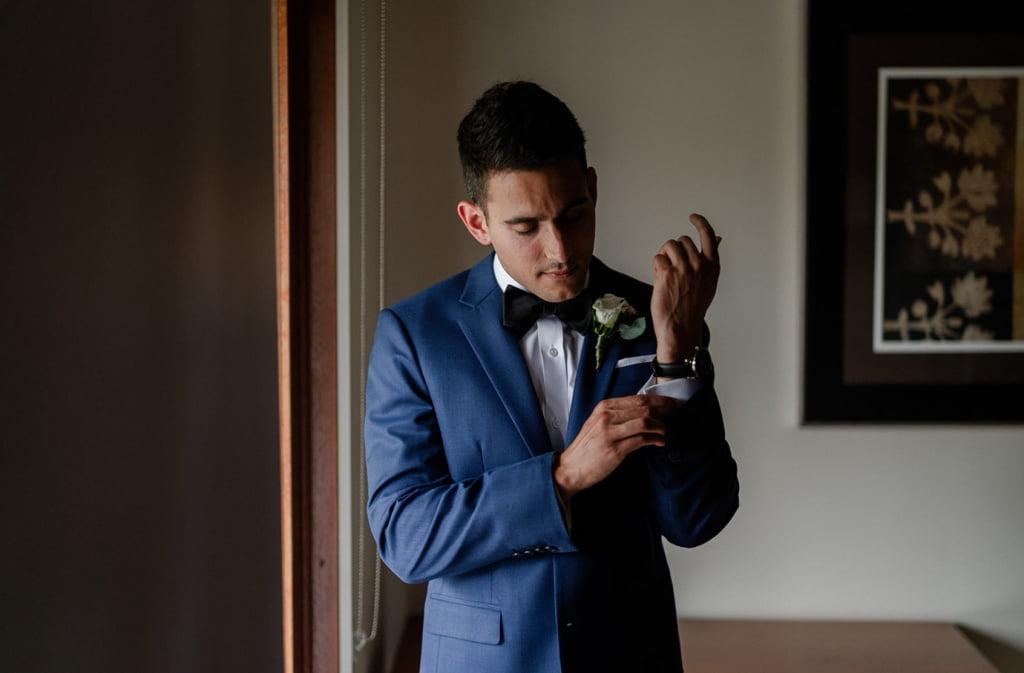 We opted for a classic royal blue. with complimenting pink details for the groomsmen, and a moodier midnight for the groom to help him stand out. Configuration-wise, the party opted for a uniform look with a versatile notched lapel, 2 button configuration. This, with the versatile colourspace, ensured that Anton and his boys will have a quality garment that they will be able to use time and time again in any number of scenarios. We organised a group fitting with some food and booze free-flowing so the party could get measured together and made minor fitting adjustments in a second session. Everything flowed seamlessly and left Anton and his boys sorted out with plenty of time to spare.
Anton, his lovely bride, and his strapping groomsmen came out superbly. The event was absolutely perfect with every little detail considered. We couldn't be happier for this wonderful couple and we absolutely loved being a part of this perfect day. Thanks, Anton and Mel! You guys rock!
Alexander Pillai
Founder and Lead Suitably Wedding Expert
READY TO GO? GET IN TOUCH TODAY.
Fill in the form with some basic details and a consultant will be with you within 24-48 hours.
We recommend that you get in touch 2-6 months before the wedding but if you need something in a rush, get in touch as soon as possible and we will do what we can to help.
We're here to help