Adam and Hani
Old School, Styled Superbly
We love all our weddings but more than anything, we love working on the unique, fun, and quirky. Much like that man himself, this is exactly what Adam was after. We had a chat to start off with and started to identify some of the keywords that encompassed what Adam was after. Unique, authentic, warm, different. As if it was meant to be, we found ourselves able to source some unique, premium tweeds from some of the finest mills in Europe. We managed to get a fabric book sent down and the standout option was immediately evident.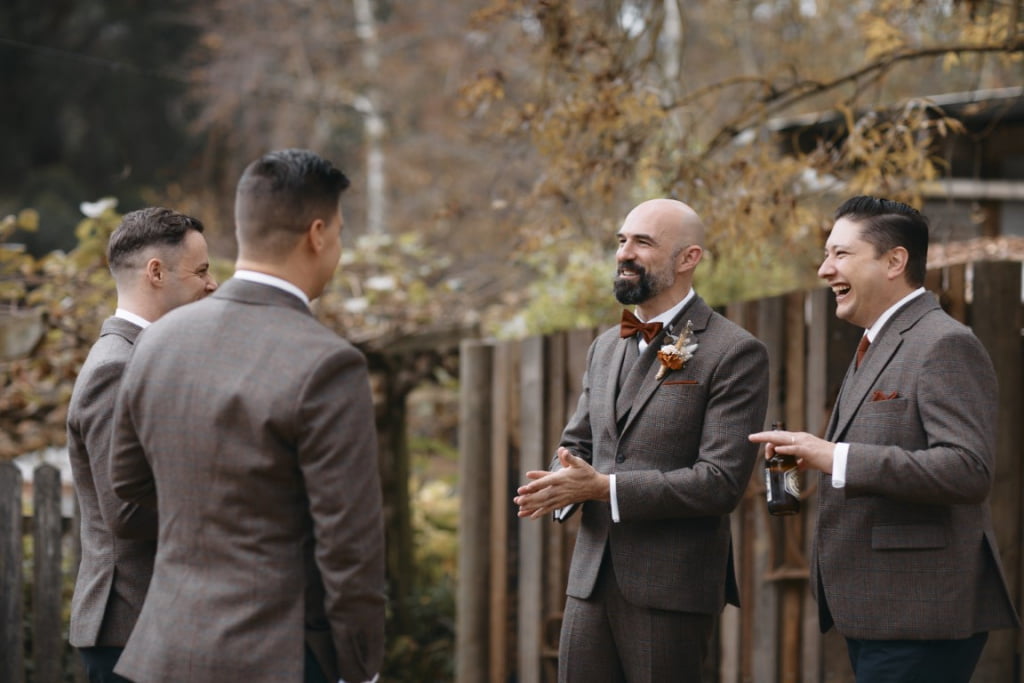 In keeping with the warm, homestead vibe, the fabric featured a gorgeous overcheck with blue and orange highlights over a textured brown base. This was accompanied by complimenting accessories and a shawl lapelled feature vest. The gorgeous fabric created a natural, aesthetically pleasing lapel roll which is seen in both the jacket and the vest which helped to give depth to the outfit. The groomsmen follow suit at the top but followed the bottoms with a blue chino that helped to differentiate the groom and paired perfectly with the blue in the outfits. This created coordination and helps to present some assertiveness and masculinity to the outfits.
Our jaws collectively dropped when we saw how this came out. The bridal parties in particular look outstanding and truly capture the event. We joked about how the groom would have to be careful not to outshine the bride, but not to be outdone, Hani also brought it with a dress that worked so perfectly, it would be impossible to picture it any other way. Thanks so much, Adam! It was a pleasure!
Alexander Pillai
Founder and Lead Suitably Wedding Expert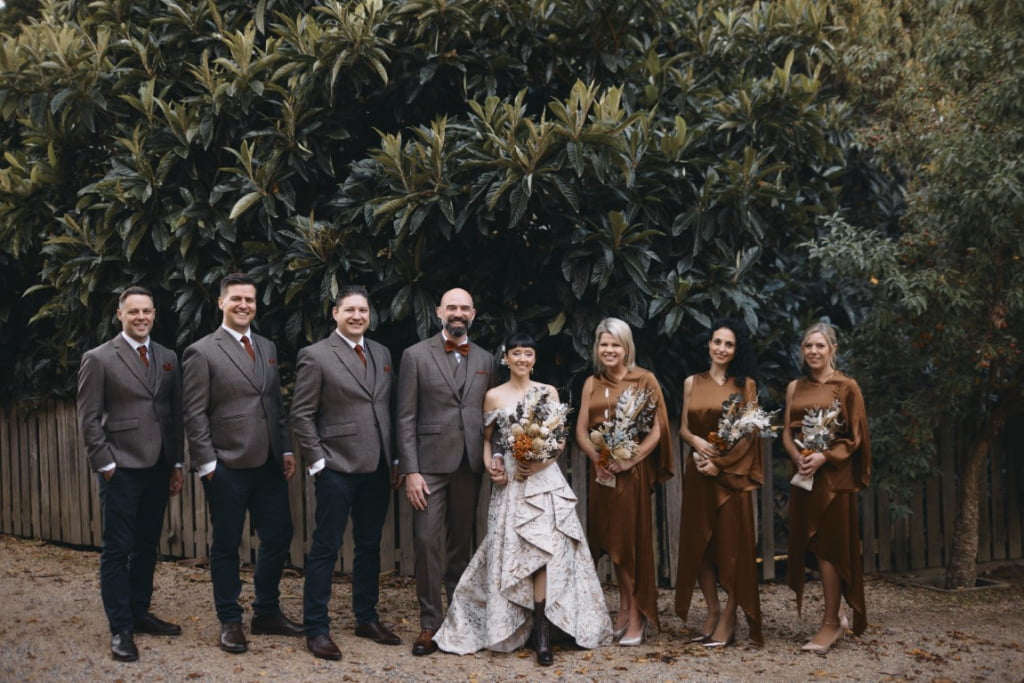 READY TO GO? GET IN TOUCH TODAY.
Fill in the form with some basic details and a consultant will be with you within 24-48 hours.
We recommend that you get in touch 2-6 months before the wedding but if you need something in a rush, get in touch as soon as possible and we will do what we can to help.
We're here to help