Dorron and Madeline got in touch with us with a lot of time and just as well. As anyone in Australia can tell you, planning a wedding through the global pandemic was a logistical nightmare. Luckily, the well-prepared couple saw us with enough time to tackle any issues and ensure that we were able to contribute to their great day.
Dealing with Dorron was a pleasure. There were some initial thoughts about how they wanted their day to go. They wanted something that was fun and effortless but also special and meaningful to them. After consultation and looking at our extensive range, Dorron opted for a custom 3-piece wool and linen blend that would work well with the backdrop of their wedding. The texture in this piece helped to keep things light and versatile in the Australian summer season but also will be useful after the ceremony as a sports jacket or as a clean, casual piece. To work in line with this, the groomsmen went with the same to keep it uniform but losing the vest to ensure the groom stands out.
After locking things in and making time to get measured, the Melbourne pandemic lockdowns got in the way and made things difficult when it came to timing and garment creation. There were long waits between sessions thanks to these lockdowns and there were concerns about changing shapes and plans that have changed. Thankfully, we worked closely with Dorron to ensure that everyone was on the same page, with alterations and adjustments executed as required and everything coming together at the last minute perfectly.
And despite everything, Dorron and his crew looked sharp, felt fresh and made a statement. We love working closely with our customers and together, we pulled out a look that nailed the assignment and we're so pleased! Thanks guys!
Alexander Pillai
Founder and Lead Suitably Wedding Expert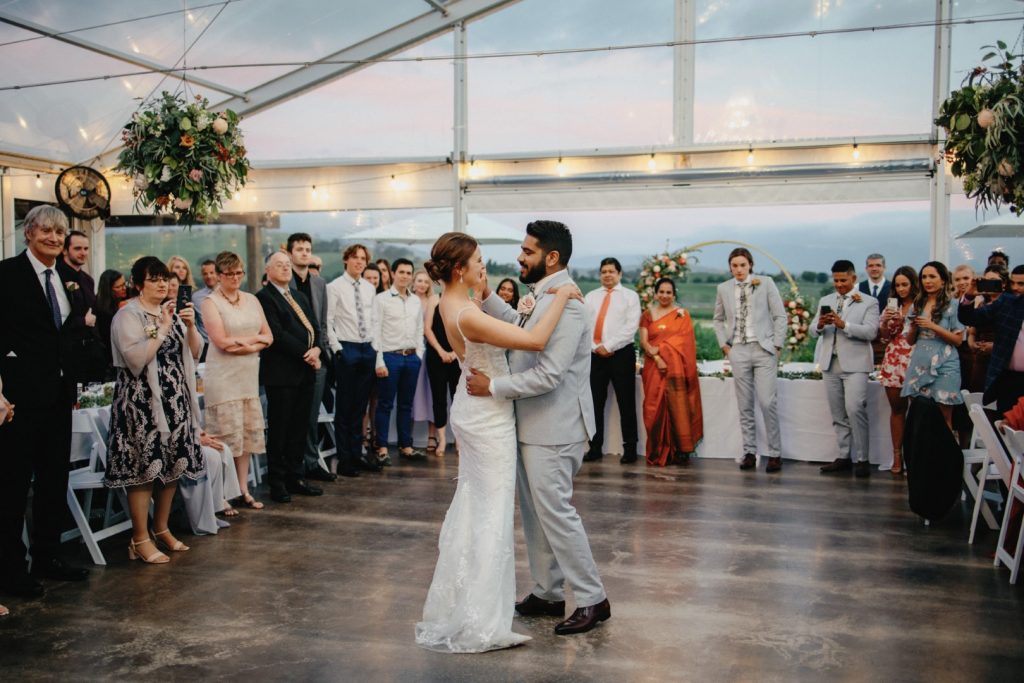 READY TO GO? GET IN TOUCH TODAY.
Fill in the form with some basic details and a consultant will be with you within 24-48 hours.
We recommend that you get in touch 2-6 months before the wedding but if you need something in a rush, get in touch as soon as possible and we will do what we can to help.
We're here to help