Zac & Sarah knew exactly what they wanted from the get-go: classic, classy and timeless. With inspo in hand, it didn't take very long for us to figure out the strategy, opting for an opulent, jet black fabric matched with a beautiful satin peak lapel, a shawl lapelled vest and a classic tuxedo shirt with pleats and french cuff.
We knew that this was going to be one of the standout traditional wedding looks of the wedding season.
After a relaxed measuring session with a beer or two involved, we whipped everything up with plenty of time to spare. After a second fitting session, we agreed to take the jacket waist in just a fraction to make the jacket a little more flattering. The alterations were all done in-house, at no extra cost, and in good time, making the jacket ready to be collected in a week's time.
With a few weeks to go before the big day, we had Zac come in for a final fitting and collection session, trying everything on and making sure that all the details were perfect.
When you're dealing with the big days, it's nice to have the experts in your corner. Zac and Sarah knew what they were going for and with a little help from Suitably, I think it's safe to say we nailed the brief. Zac and Sarah look amazing and we're super pleased to have been a part of it. Thanks so much, guys!
Alexander Pillai
Founder and Lead Suitably Wedding Expert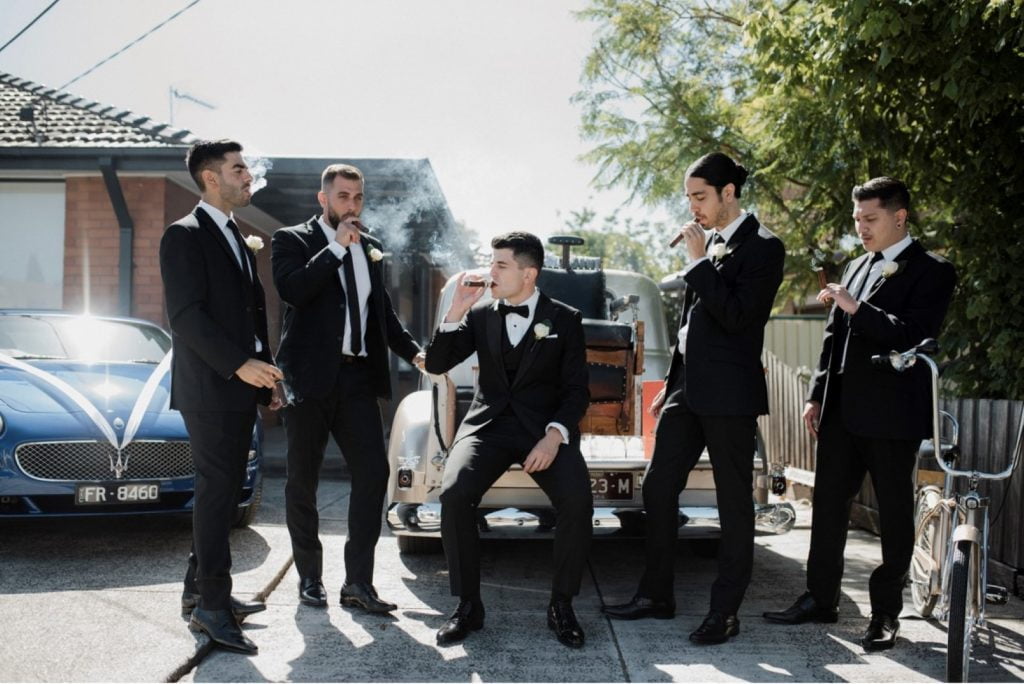 READY TO GO? GET IN TOUCH TODAY.
Fill in the form with some basic details and a consultant will be with you within 24-48 hours.
We recommend that you get in touch 2-6 months before the wedding but if you need something in a rush, get in touch as soon as possible and we will do what we can to help.
We're here to help