Lem and Rach got in touch during the COVID-19 pandemic, initially having a rough idea of what they were after but wanting something a bit special. This gorgeous couple made some time to meet us and have a look at our fabrics samples and get a feel about what is possible. It was made very clear very quickly that with our handmade, completely custom process, you can have almost anything you want.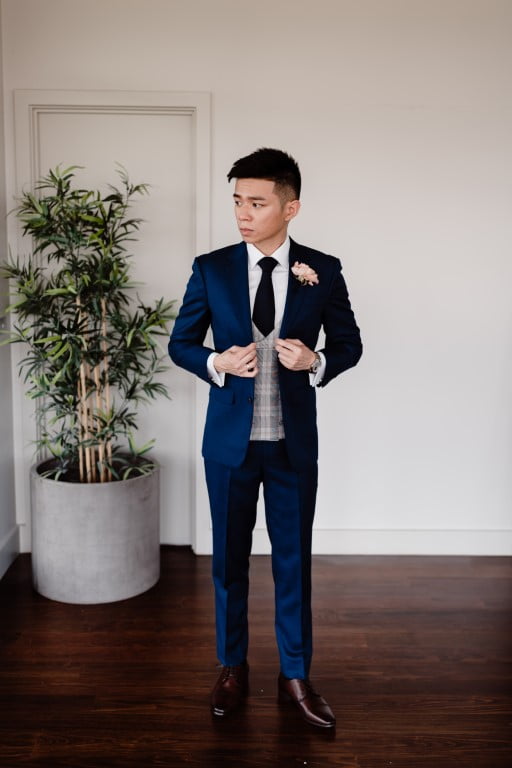 They opted for a classic royal blue. A superb choice for something a bit special that's also really versatile after the wedding (something that we identified as an objective early on), but this wasn't enough. To really make things pop we opted to go with a gorgeous double-breasted feature vest in a gorgeous grey prince of wales with an orange overcheck that worked perfectly with the suit and Lem's undertones. We then organised a private measuring session with Lem and his groomsmen, and extended family at no extra cost.
The results speak for themselves. The boys looked absolutely brilliant with Lem as a stand-out thanks to that brilliant feature vest. On the day of the wedding, everyone was absolutely terrified that the wedding would be a washout, with the rain pouring down and the weather report suggesting that it wasn't going to stop. However, when the party arrived at the venue, the heavens parted and they were greeted to a beautiful day that was the perfect backdrop to what was a perfect wedding. We're not saying that the rains stopped because the boys looked so drop-dead gorgeous…… But we're also not denying it either.
Thanks so much for letting me play a small part in your special day Lem and Rach! It was an absolute pleasure!
Alexander Pillai
Founder and Lead Suitably Wedding Expert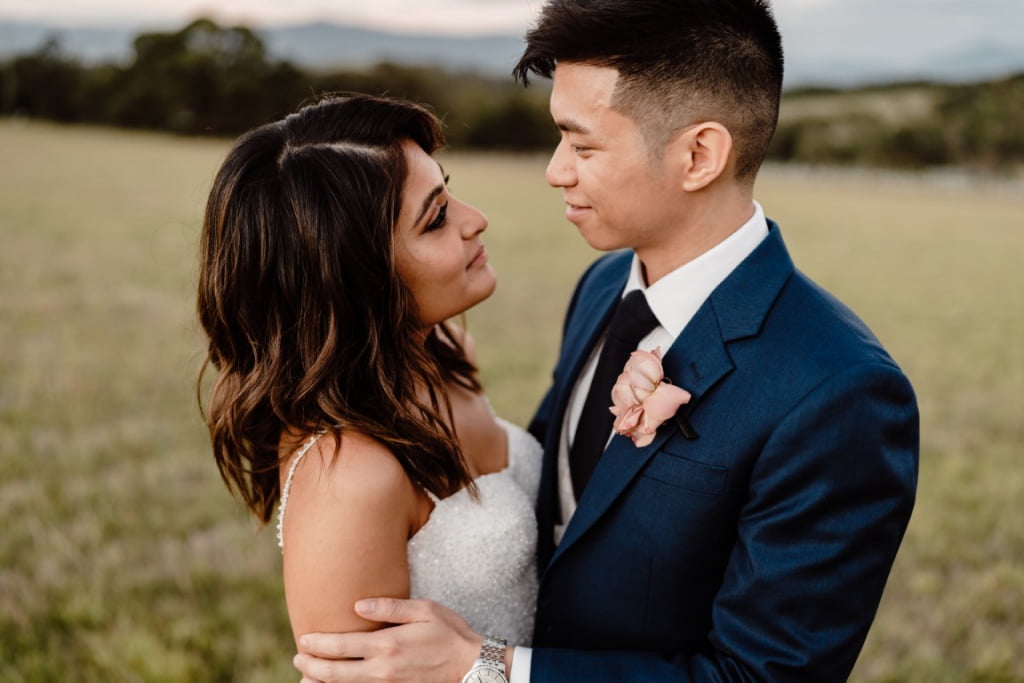 READY TO GO? GET IN TOUCH TODAY.
Fill in the form with some basic details and a consultant will be with you within 24-48 hours.
We recommend that you get in touch 2-6 months before the wedding but if you need something in a rush, get in touch as soon as possible and we will do what we can to help.
We're here to help