Keat & Jess
You can almost taste the joy.

Keat has an energy about joie de vivre that is truly unique. It's not very often that you meet people that suck you in with their vibrancy in quite the same way. Over a whiskey, we talked about his upcoming wedding and what he was trying to achieve with his look. The brief was to have something fairly traditional, but with a bit of Keat's personality smattered throughout.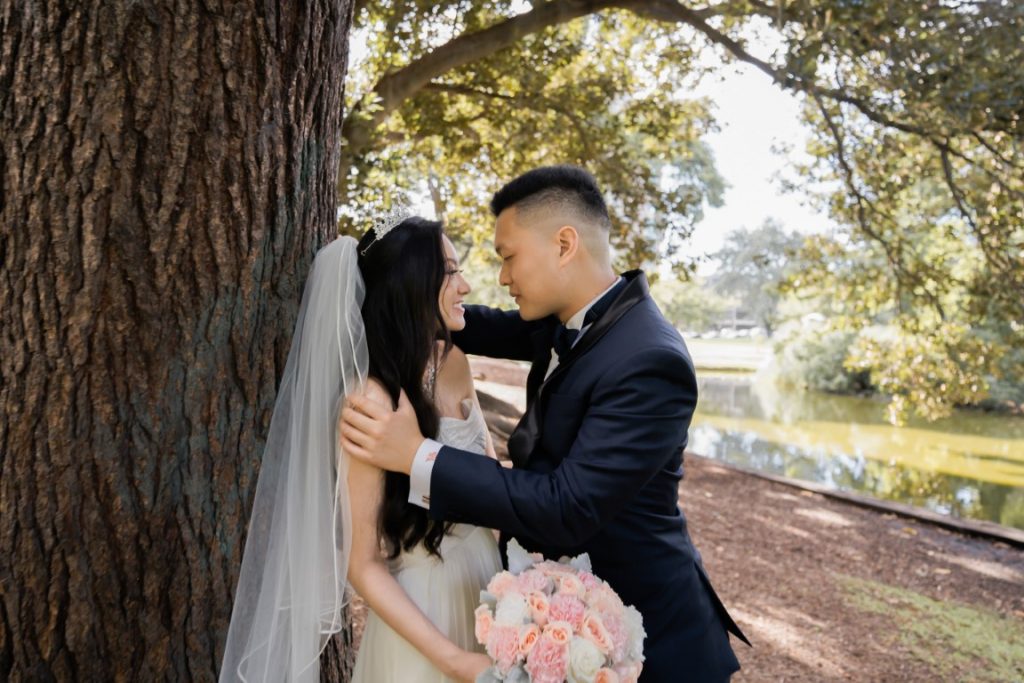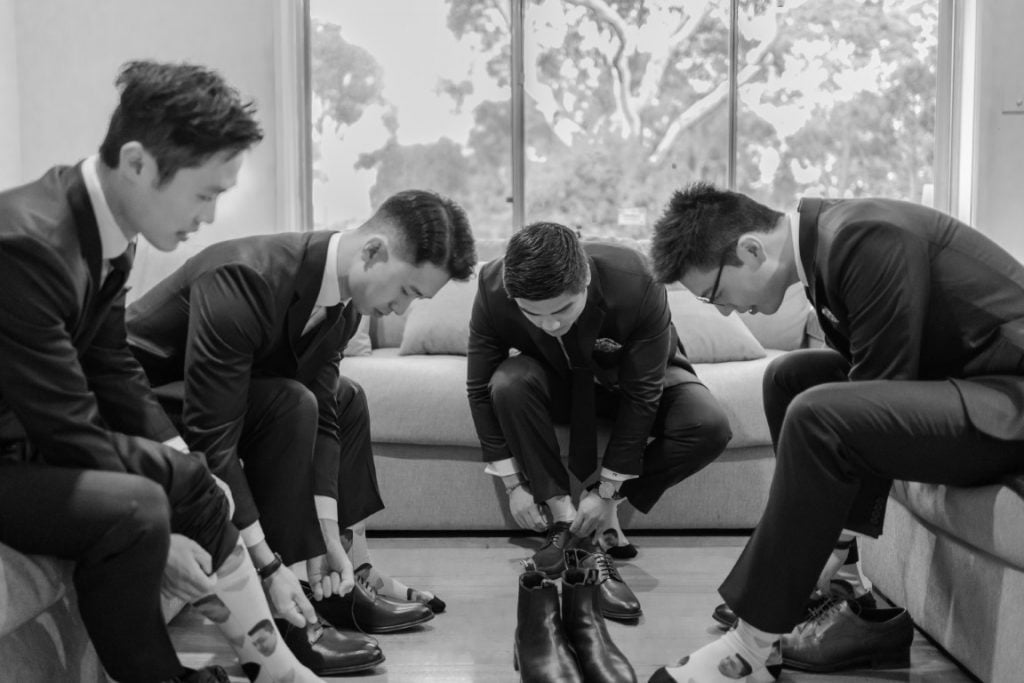 Keat opted for a classic tuxedo style in a super 180 wool and cashmere material, in a unique denim colour. This was a little lighter than what is normal for a tux but worked great against Keats undertones. We combined this with a custom shirt that had a wingtip collar and a subtle white twill through it. The groomsmen wore a slightly more conventional suit but as a unique touch, was combined with a light pink twill that really added some colour to the outfit.
It was an absolute pleasure working with Keat. We loved getting him and his friends (all of which were also a pleasure to work with). Check out the video to see some action shots of Keat and his crew. This one made us a little emotional to see!
Thanks so much Keat! We wish you nothing but the best in the future.
永结同心
Alexander Pillai
Founder and Lead Suitably Wedding Expert
READY TO GO? GET IN TOUCH TODAY.
Fill in the form with some basic details and a consultant will be with you within 24-48 hours.
We recommend that you get in touch 2-6 months before the wedding but if you need something in a rush, get in touch as soon as possible and we will do what we can to help.
We're here to help