Jem's Killer Look
James Bond chic in the Australian wild.
I never met Jem in person, and this is a shame! After being referred to us by another satisfied customer, Jem had a bit of an idea of what he wanted and touched base with me to talk about it in further details. The plush seemed like it was a winner and we went to work doing what we do best – Helping Australian guys look their best when it matters most.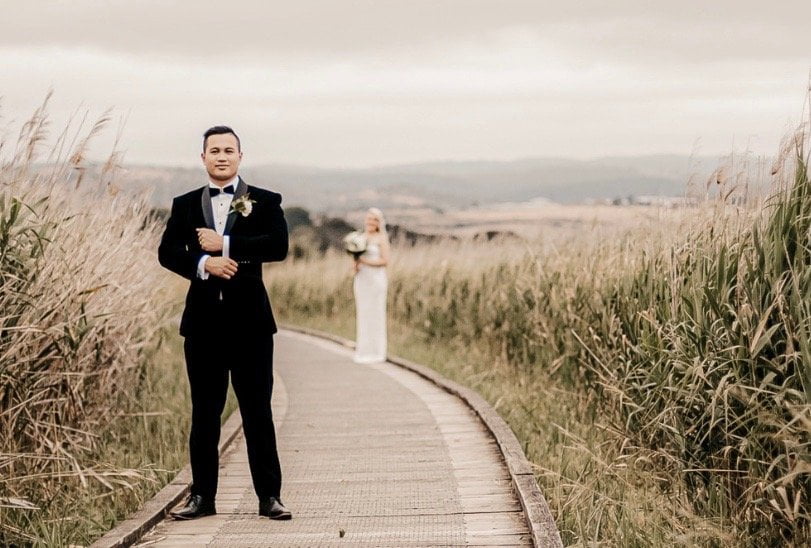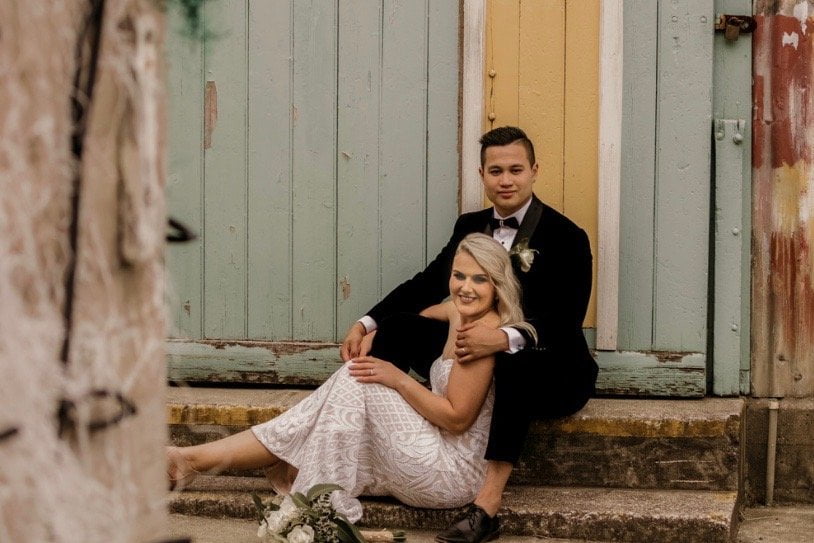 Jem utilised our network of our master tailors and got measured up at no extra charge. After getting all the measurements we confirmed the suit, and the finer details like lapels and vents. Most of our competitors shy away from velvet as a fabric because it's difficult to work with but we're up for the challenge at Suitably. Upon delivering the suit, our master tailor dealt with some finer alterations at no charge to Jem and he was ready to go with a solid 6 weeks before the wedding to go. Talk about effeciency!
Just before the wedding, Jem thought it would be nice if his groomsman shared the same tie that he had (a jewel encrusted bowtie supplied by us) and with short notice, we were able to deliver another one of a kind piece to complete the look.
Cheers Jem! Keep on looking sharp!
Alexander Pillai
Founder and Lead Suitably Wedding Expert
READY TO GO? GET IN TOUCH TODAY.
Fill in the form with some basic details and a consultant will be with you within 24-48 hours.
We recommend that you get in touch 2-6 months before the wedding but if you need something in a rush, get in touch as soon as possible and we will do what we can to help.
We're here to help