Anthony's Awesome Wedding
Warning – Cute Pupper Overload.
Anthony from WA got in touch with us on our website to help with him our out with the big day. He was thinking the Bone on our website would be an ideal choice for him but after having a chat, we thought it would be best if he had a closer look at the material as we suspected that it might not be exactly what he was trying to achieve.
We confirmed our suspicions when we sent through some samples for him to look at. Anthony was looking for something a little more contemporary. Thankfully, with our large range of custom fabrics, we could match up what he needed with one of our fabrics. Once we locked down the look, it was time to get the logistics sorted.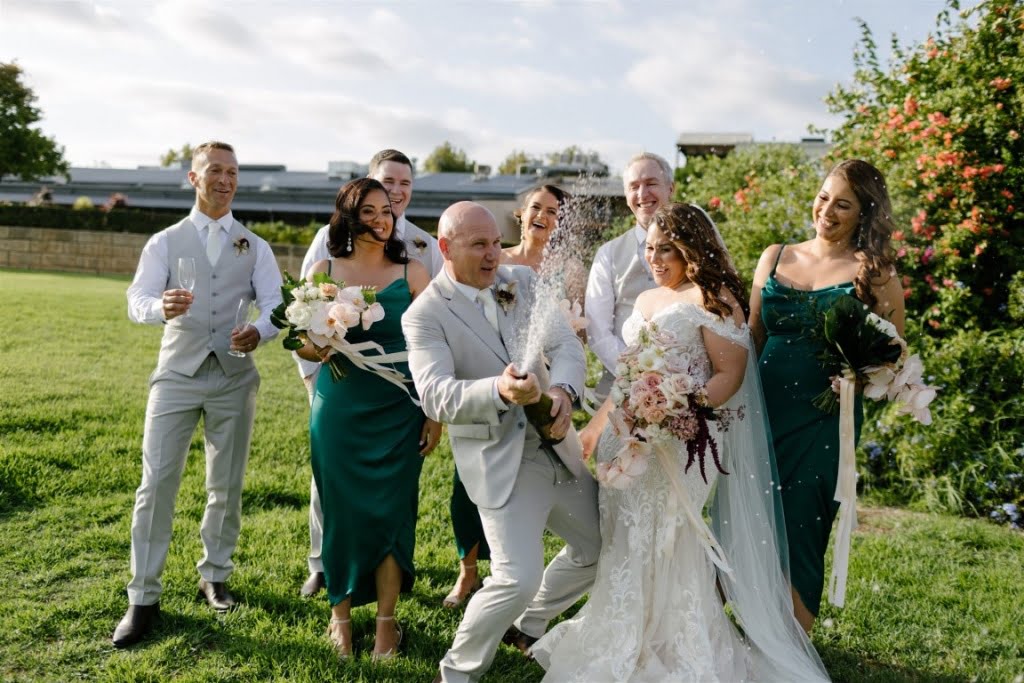 With the groomsmen scattered all across Australia, we needed to make sure that all the guys had their measurements taken. We organised this with the groomsmen directly with some of them getting measured at one of our hundreds of measuring stations throughout Australia and some opting to measure themselves. Anthony wanted the groomsmen to just have vests as opposed to full suits. This wasn't a problem for us at all.
Time started running a bit short but we put the gas on and prioritised the production and we were able to push all the suits our within 10 days – a massively impressive timeframe. The suits were delivered to the groomsmen directly and no further alterations were needed by anyone.
Courtney, Anthony and their gorgeous dogs all looked brilliant. We were so happy to be a part of this day and help Anthony and his crew look smart on the big day.
Thanks Anthony! Many happy returns!
Alexander Pillai
Founder and Lead Suitably Wedding Expert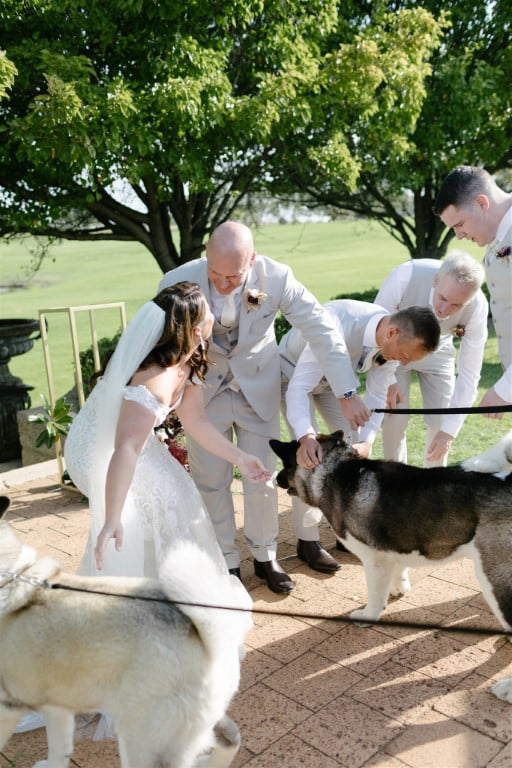 READY TO GO? GET IN TOUCH TODAY.
Fill in the form with some basic details and a consultant will be with you within 24-48 hours.
We recommend that you get in touch 2-6 months before the wedding but if you need something in a rush, get in touch as soon as possible and we will do what we can to help.
We're here to help