Three suits every guy should own
Not everyone can have (or wants) a walk in wardrobe that has more suits in it than T-Shirts (no I'm not joking). For most, purchasing a suit isn't a passion but rather, something that is a practical necessity that needs to be considered to ensure that the most expensive investment in your wardrobe lasts you as long as it can and serves as many situations as possible.
If you're not in a situation where you wear suits regularly, I believe that you can tick 90% of occasions with three different suits. Let's talk about that.
Suit One: Business
For a lot of guys, the only time a suit comes out is when there's an occupational reason. Whether you're going for a job interview or heading into that big merger meeting, a good, conservative business suit is a must for the suit poor.
So what makes a good business suit? Well thankfully in today's more informal business dress landscape, you don't have to think about it too much.
For the more conservative, basic block colours that are darker in nature and basic patterns are the order of the day. Sticking with navy and charcoal will provide you with a safe, convenient option that's hard to mess up. Patterns should be restrained to a simple pinstripe or chalk stripe however if you've only got one suit for this purpose, we'd recommend going with block colours that don't have a pattern to them.
For the more flamboyant, tone down the patterns and go a little simpler with your colours. Some industries dictate a more austere tone and as such, you will want to follow suit until you know you can do otherwise.
DO
Stick to darker colours. Navy and charcoal are the winners.
Wear a tie. This is business attire. Wear the tie.
Be subtle about patterns and colours.
Choose a colour scheme and stick to it. More information HERE
DO NOT
Wear black. Black is not a business colour. It's a formal colour. And yes – there is a difference.
Overdo your accessories. You do not need to wear a tie, a pocket square and a pin together. It's too much
BONUS POINTS
Want to come off a bit more authoritarian? A vest will instantly make you look more senior.
SUIT TWO: FORMAL
By formal, think weddings, funerals and fancy dinner parties. This is the suit that you'll wear if you ever get invited to a presidential soiree.
In most instances, a plain black suit is the best option, however, when you're dealing with limited suit collateral, you can get away with blurring the lines between business and formal a little bit to ensure that your wardrobe has multiple purposes.
If you can afford to have one in your wardrobe, a plain, black suit is a safe formal bet. It works great in situations like weddings and funerals and can be dressed up or down depending on the situation in hand. If you need your suits to serve multiple purposes, go with a very dark grey or charcoal. at a subtle stripe is something that you can get away with but if you're unsure, keep it simple.
DO
Stick to darker colours. Black and charcoal are the winners.
Be subtle about patterns and colours.
Stick to more conservative colour schemes such as monochromatic and analogous. More info HERE
DO NOT
Confuse formal and business. There is a difference.
Overdo your accessories. You do not need to wear a tie, a pocket square and a pin together. It's too much
BONUS POINTS
I find that the best shirt in any formal situation tends to be a crisp white shirt. The contrast a well-fitting white shirt will provide to almost any outfit helps to add to its formal nature. Consider a French cuff to further add to this.
SUIT THREE: PERSONALITY
It's not all serious in the world of suits. The most impressionable looks are the ones that let your personality shine.
Whether it be through a pattern that calls to you or colours that leave an impact, it's important to have a suit that acts somewhat as a calling card. Something that no one else has that will leave a lasting impression.
This suit can be business or formal in nature or even something in between. Flexibility is a key component when you are working with limited collateral, however, the most important thing in with this suit is to make sure that you have a bit of fun.
DO
Show some personality! Have fun with this number.
Try and pick something a little bit different to what you already have.
Consider what accessories you have in your wardrobe already and work with pieces that you already have and love.
DO NOT
Be afraid to be a bit out there! It may seem a bit strange to look outside of the typical fray but that will pass quickly once the compliments start rolling in.
BONUS POINTS
Double breasted suits make a really great feature piece for the modern gentlemen that can serve several purposes but isn't utilised a lot in the wild. Consider these as an option.
Vested Interests
If you're after more bang for your buck, consider getting a suit that comes with a vest. A vest is a great way to get more mileage from your wardrobe without adding any extra cost to your initial purchase.
A vest helps gives you an extra layer of versatility as you can wear your suit with or without it. The difference that this makes to your overall look is immense.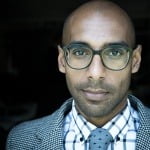 About The Author
Alexander has a serious suit problem. On his recent trip to England, he travelled with 8 individual Suitably garments and yet forgot his laptop charger.
Pray for him. He needs it.
WANT MORE CONTENT? SUBSCRIBE TO OUR NEWSLETTER TO BE NOTIFIED OF NEW CONTENT AND OFFERS
Suitably Options
Check out some killer looks for your wardrobe.