Stay cool in Aussie summers.
5 ways to wear a suit and still look great in summer.
Stay cool in Aussie summers.
Despite Melbourne taking its time easing into the season, we're starting to see the first signs of another gorgeous Aussie summer. You're looking forward to the beers and barbeques, but slightly concerned about the sweaty armpits in the office. Let's see if we can help you out.
Here are 5 ways to wear a suit and still look great in summer.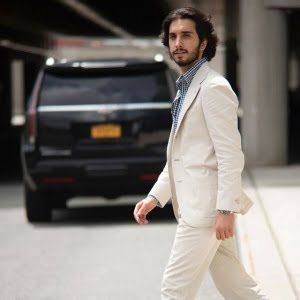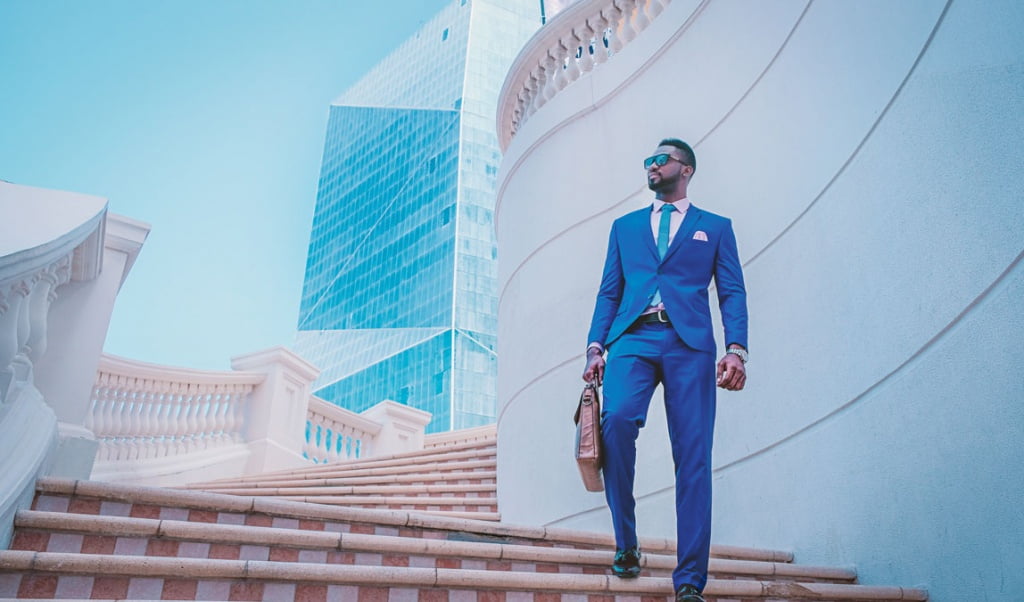 Pick the right colour.
Picking the right colour is crucial. Brighter colours reflect light while darker ones are usually absorbent. Science. A bright-coloured suit prevents intense heat from reaching your skin. On the other hand, a darker suit keeps a lot of heat and passes it along to your body.
So, what are some bright colours for summer? Light blue, tan, beige, off-white and grey are all great summer colours that will help deflect the heat and makes a surprising difference to how hot under the colour you get.
What colour works best depends on the occasion or event you're dressing for. If you are attending an interview or other formal event, grey is your best shot. If it's a casual event, go for lighter colours like off-white or blue to stand out but look sharp.
Undershirts!
Hold up. An undershirt in the summer heat?
Having the right undershirt can specifically help to reduce sweat stains which are unsightly and can also damage your shirts in time. If you've invested in high-quality shirts (something I'll touch on later) then you will want to protect your investment.
I'm personally a huge fan of Ejis undershirts. I'm not being paid to say this (although I'd totally be open to the idea). Check them out HERE.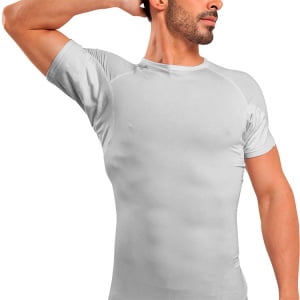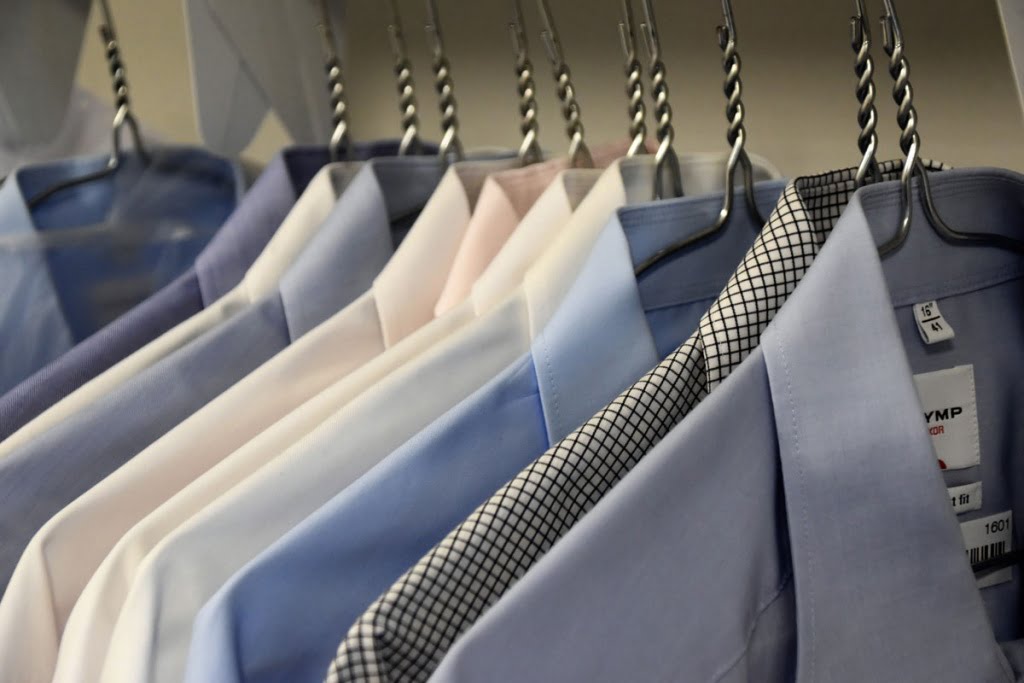 The right shirt is magic.
Your shirt is the garment that acts as the primary conduit between your body and the outside world. Cotton or linen shirts help you feel cooler by allowing your skin to breath. These fabrics are typically more breathable than shirts high in synthetics. The easiest way to see what your shirt is made of is to check the tag.
What might be a little more difficult to ascertain is the fabric "weight". This is typically measured in GSM and isn't something that the manufacturer is not mandated to tell you. The Fabric weight in a shirt will dictate how tightly woven and thick the fibres are. The higher the GSM, the thicker the shirt will be which will make it less suitable for the warmer months.
A simple test is to weigh the shirt. Compare two shirts in your arsenal. The lighter shirt will most likely be more comfortable in the warmer months.
Focus on the fit.
We've discussed this rule several times and we stand by it. When people think of a suit not fitting well, their minds go to a suit that's too baggy. In summer, however, the bigger concern is a suit that is too tight. If your suit is restricting you or is sitting too close to the skin, you'll find that your body does not have enough room to breathe which can attribute to your discomfort.
Pro tip: trousers with no breaks tend to help your exhaust body heat. Better still, you can cuff them especially if you're looking to dress casually. I use these often but this may not be for everyone. I would encourage you to try it.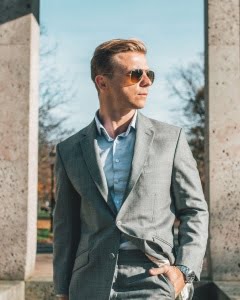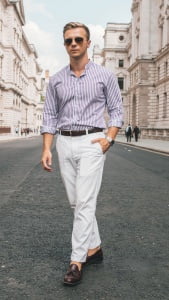 Pay attention to your footwear.
A great suit with a poor choice of footwear is a wardrobe malfunction. The summer sun can make your feet sweaty easily and the smell that comes with it can send your day south very quickly.
Loafers are ideal footwear for summer. One good thing about loafers is their flexibility. They'll give you a combination of breathability and convenience although we recognise that they're not for everyone, or, every situation.
Try to also pay attention to your socks. Thin socks will keep you comfy in the heat. Bamboo socks are great for breathability and wicking moisture away from your feet.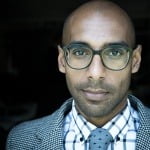 About The Author
Alexander struggles in the heat. But he'll be damned if that stops him wearing that 3 piece. It's his party and he'll cry if he wants to.
WANT MORE CONTENT? SUBSCRIBE TO OUR NEWSLETTER TO BE NOTIFIED OF NEW CONTENT AND OFFERS
Suitably Options
Check out some killer looks for your wardrobe.