Oxfords, not brogues?
After the first Kingsman movie came out, I had a plethora of people ask "why oxfords and never brogues".
Truth be told there's a little behind that.
I can't say that I share the same obsession with shoes that some of my friends do however, it would be remiss of me to not have a working knowledge of one of the biggest let downs of many people's outfits.
Is there more to know? Like everything in the sartorial game, there is but let's break down some basics so you know what your shoes are saying about you.
The fact of the matter is that an oxford shoes can be a brogue. But more on that later.
An oxford shoe is a shoe which has a "closed" lacing system. What this means is that the quarters (the bits that have the shoelace eyelets on them) are bound to the vamp (the bit of leather on the front of the shoe that turns into the tongue).
Typically, an oxford shoe is a more formal option. Lacing up an oxford is more uniform than other options and looks neater because of the finer details. If you're after that "straight-laced" look, this is what you're after.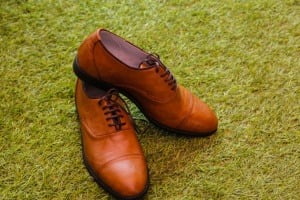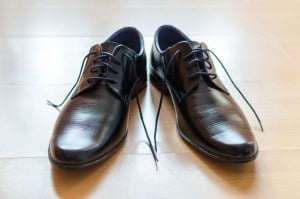 In comparison, a derby shoe will have an open-lacing system meaning that the shoelace eyelets are sewn on top of the quarters.
In the 19th century, they typically considered a derby a sporting or hunting shoe, however, in today's world, a derby is accepted as a formal shoe and you find that these will be more common. For highly formal events such as a wedding, an oxford is recommended but a derby will fit in just fine on a day-to-day basis.
A brogue is just a shoe (regardless of lacing system) that has decorative perforations on it.
Broguing was originally a way to allow water to drain from the shoe in the Scottish and Irish countryside however is now more of a fashion statement.
Broguing stands out so if the plan is to have your overall outfit stand out, it's definitely a feature to consider however they may not be great for highly formal situations.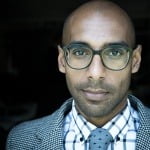 About The Author
Alexander is notorious for wearing "inappropriate footwear". He once went on a camping trip in some beautiful chestnut darby's suggesting that they were more than appropriate for the trip. They weren't.
WANT MORE CONTENT? SUBSCRIBE TO OUR NEWSLETTER TO BE NOTIFIED OF NEW CONTENT AND OFFERS
Suitably Options
Check out some killer looks for your wardrobe.